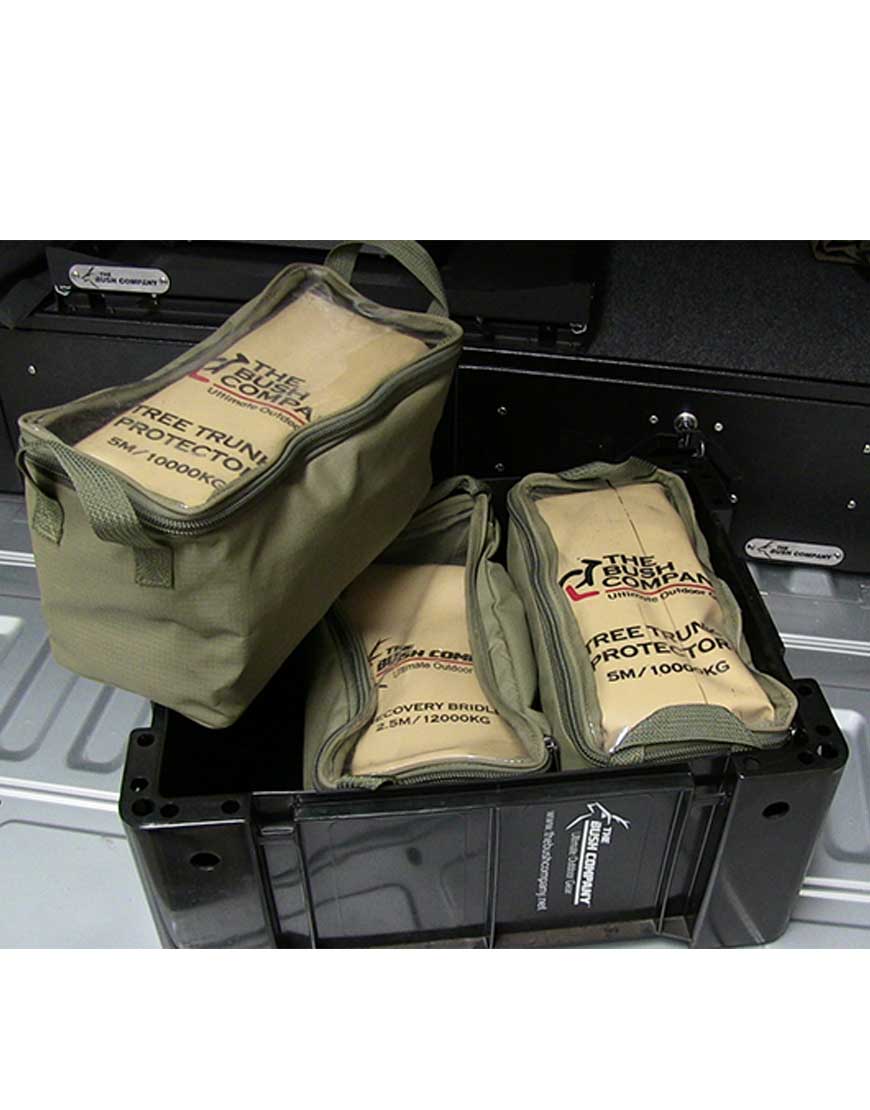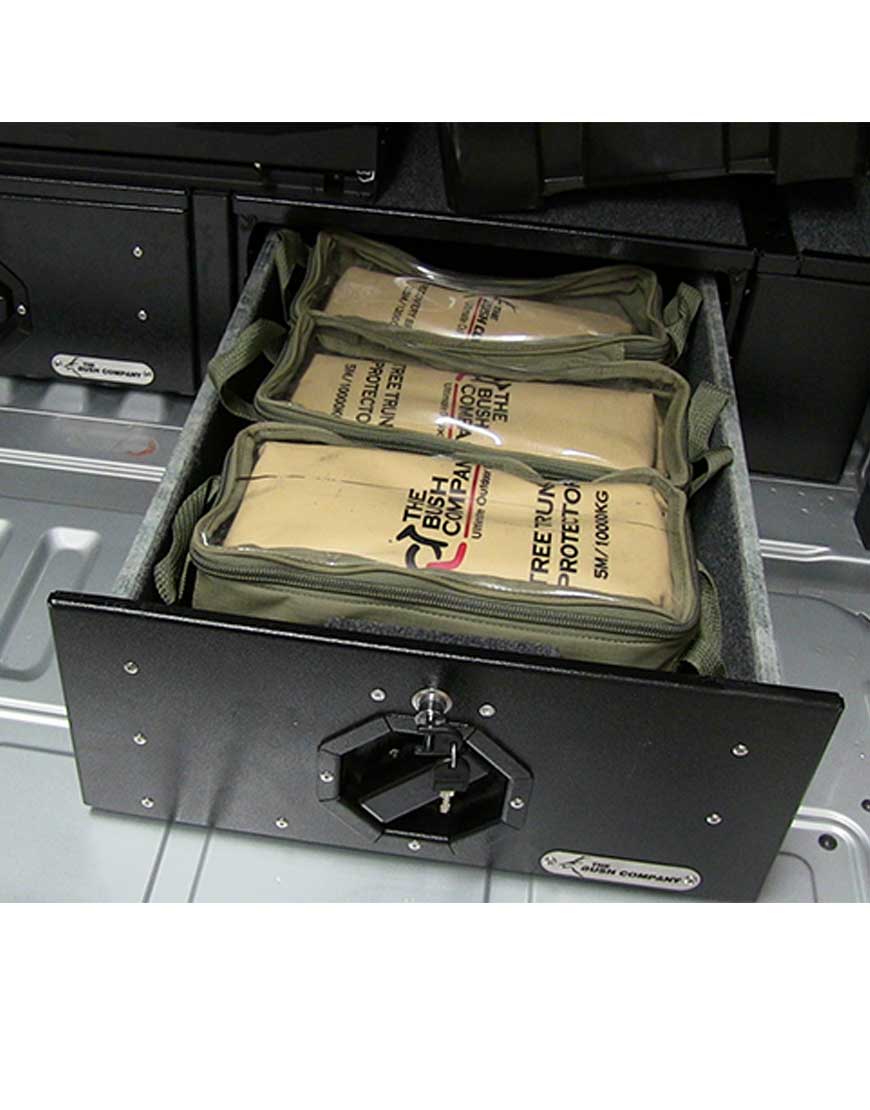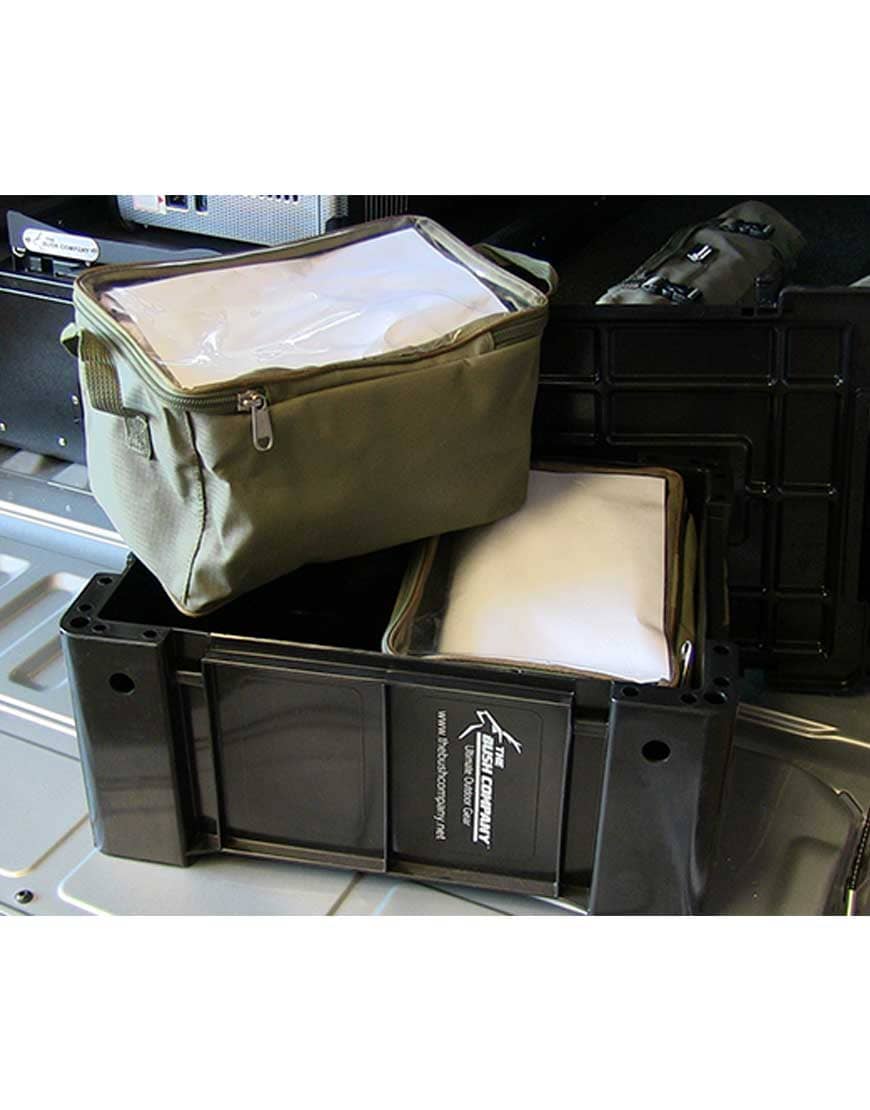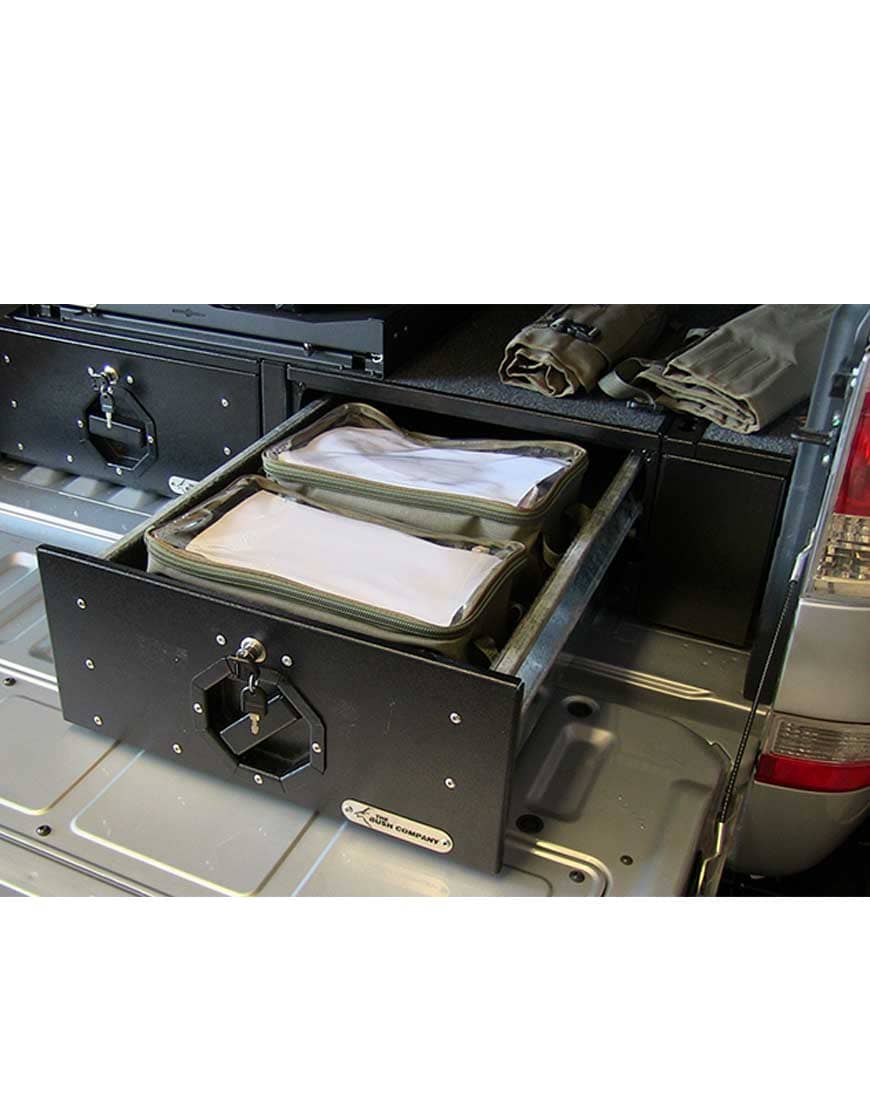 Bush Company Storage Box Divizers
---
The Divizers from The Bush Company are perfect for organizing your storage space when touring and camping. The bags are manufactured from strong rip-stop canvas and have high quality YKK zips and a clear plastic lid to aid easy identification of items.
The Divizers fit into The Bush Company's Pioneer Box separating it into sections allowing for some expansion when packed. They can also be used to divide storage in a roller draw system in your vehicle. The storage bags can be used for storing food items, tools, clothing, recovery gear, in fact whatever you need.
Available in different packages and sizes. 
2 Pack : Dimensions per bag - 305mm (12″) L, 210mm (8.3″) W, 200mm (7.9″) H
3 Pack : Dimensions per bag – 305mm (12″) L, 150mm (5.9″) W, 200mm (7.9″) H 
4 Pack : 2x Medium – 305mm(12″) L, 150mm (5.9″) W, 200mm (7.8″) H 
               2x Small – 160mm (6.3″) L, 150mm (5.9″) W, 200mm (7.9″) H