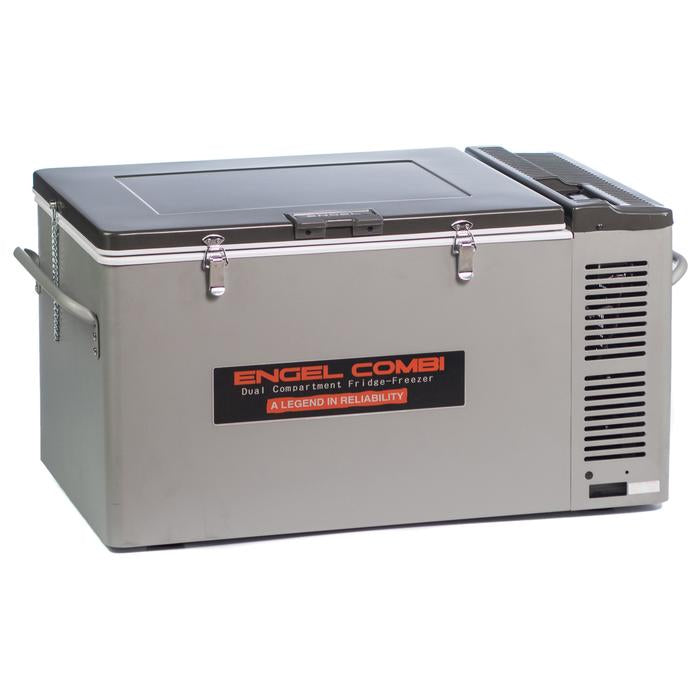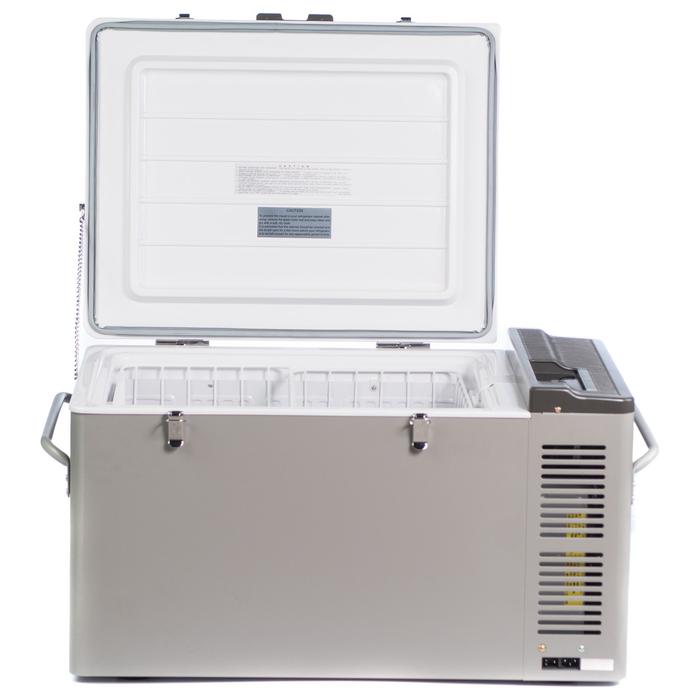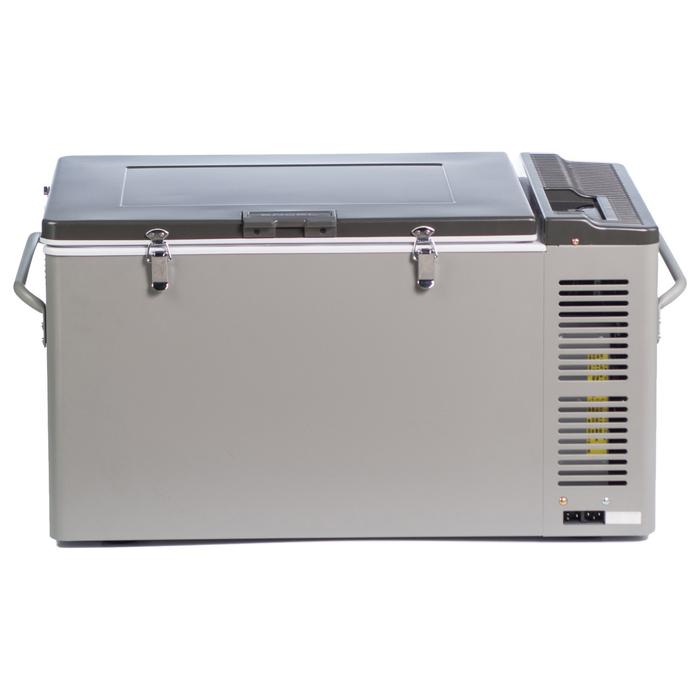 Engel 60 Quart Fridge - Dual Zone
---
With its divided food box, the MT60 Combi will keep some foods frozen, while keeping the rest 
refrigerated. If you need on- or off-the-road performance that matches your home fridge, take a 
look at this combo unit. All Engel fridge/freezers feature the Engel Swing Motor Compressor.
Highly efficient, it typically draws around 1 to 2 Amps per hour (check the specs below), about 
40% less than a traditional compressor. Engel fridge/freezers run on battery power (12V/24V
DC) or 110V AC, so whether your'e on the road, on the water or safe at home, you can use your 
Engel to make life a little easier.